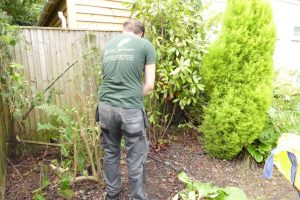 When you are looking for landscape gardeners in Orpington we recommend that you chose experienced and trustworthy experts to provide this service. Soft landscaping is a specialised service and when carried out by experts it can enhance the look and feel of a garden all year round, through the appropriate use of flowers, plants, shrubs and trees.
However, it takes training and experience to develop sufficient knowledge of horticulture as well as the artistry and design skills necessary to make the right choice of flowers, plants, shrubs and trees for your garden.
Furthermore, unlike many landscape gardeners in Orpington we are knowledgeable and experts in soft landscaping with extensive experience of  providing inspired and beautiful soft landscaping using flowers, lawns, plants, shrubs and trees in a manner that keeps your garden looking great throughout the year.
Landscape gardening
Listed below reasons to choose us! We are active we are professional!
---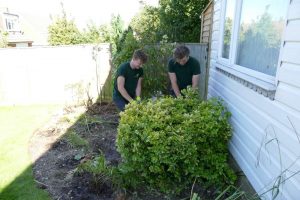 We provide a soft landscaping service that designs gardens that are look great, taking into account local factors such as soil type, exposure to the elements and proximity to pets and animals.
With our soft landscaping service you can be confident that the plants selected for your garden will bring you pleasure for years.
All of our professional, knowledgeable and dedicated landscaping experts are committed to producing soft landscaping of the highest quality possible. This means that we will never cut corners, will always use top quality materials and we will only be satisfied when our customers are too.
Our soft landscaping service
---
If you wish to bring your garden to life there is no better way to do so than with our service. We are different from other landscape gardeners in Orpington as we will take the time to work with you to create the very best design and layout for your garden and we will only start work once you are happy with your design.
The services we offer include:
Applying mulches
Consultancy on the most appropriate plans for your needs
Creating/ reviving borders
Garden redesign and remodelling
Lawn edging
Laying decorative aggregates
Laying turf
Planting and restoring trees, hedges, shrubs and plants
Soil enrichment
Unlike many other landscape gardeners in Orpington we will manage the whole process from conception through to final completion, all according to your strict requirements and in a way that fits in with your existing garden features.
Additionally, on occasions you may require the assistance of outside contractors, such as driveway or paving experts or require minor building work. We are happy to supervise this element of the work on your behalf.
For a free, no obligation quotation please contact us on or email